Details

Hits: 2909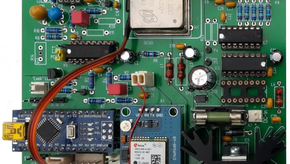 My previous 10 MHz frequency reference having broken down, the question was whether to repair it or move on.
After reflection, I decided to equip myself with a 10 MHz reference disciplined by GPS (GPSDO) in order to obtain the best possible accuracy.
After some research on the Internet, I found ready-made products at affordable prices and some descriptions of amateur achievements.
I chose the option of making the version proposed by DL4ZAO / DL7UKM . On one hand because there is a detailed description (in German) and that the author offered the printed circuit at a correct price, and on the other hand to learn according to the formula " Build and learn ".
The assembly revolves around an Arduino Nano and software is offered by Michael DL7UKM. All the more reason for my choice, now having a good knowledge of this platform.