Details

Hits: 22703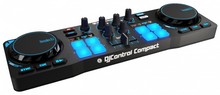 Updated 2023 jan. 27
A newer and mature version with more options has been published. An EXE file is available.
While setting up my remote station, I quickly have been confronted to the problem of the limitations of the remote ease of use. The first one is the ability to change the VFO frequencies. My logging software LOGGER32 offers a lot of macros and an option to use the mouse wheel to change the frequencies. But during daily traffic or contesting they quickly have shown their limitations.
On Twitter, I have seen that several hams have been using a small DJ controller for driving SDR receivers and transceivers. So I started thinking to do the same for the TS590s.
Details

Hits: 17532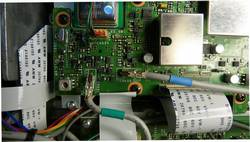 Since the beginning, my brand new TS590s had a intermittent problem. The reception was fading and sometimes disappeared completely. Sometimes, the TX went away and at the same time, the HI/SHIFT setting didn't work above 3000 Hz.
I noticed that a slight shock on the case brought the rig back to live, but not always. Being new and under warranty, i sent the rig back for repair.
Details

Hits: 33894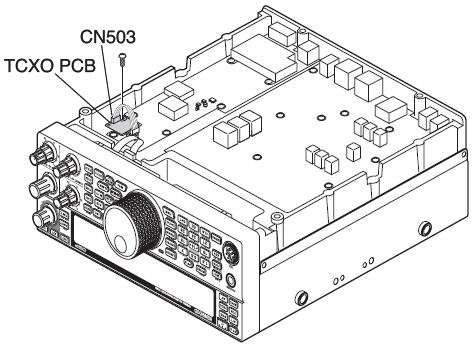 One of the first things that bothered me with my brand new TS590s was a noticeable fequency drift at startup. I was quite surprised to learn that the master clock of the TS590s uses a normal Xtal oscillator at 15.600 MHz.
As a solution, Kenwood is "offering" an optional TCXO, named SO-3. It was another shock when i saw the retail price for a new SO-3. It costs a heavy 130 € in France while a new TS590s can be found around 1500-1600 €...
Nowadays, in all serious rigs a TCXO is a MUST with the growth of digital modes. In mass production, it only costs a very few €uros. I'm convinced that the price of the TS590s wouldn't be higher (or even cheaper) if Kenwood would replace the original Xtal oscillator + the TCXO addon board + 2 jumpers + the 2 connectors + screws, etc... with a TCXO !
But that's certainly a way for Kenwood to make an easy money by selling their optional SO-3 TCXO !
Moreover, the customer has to solder the TCXO on the addon board he has to remove from the transceiver. RIDICULOUS !!