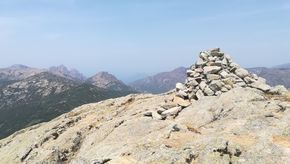 july 7 2019
TK053 L'incinosa JN42KF12 +500 m 3.5 km
TK072 Capu San'Anghuilu JN42JF83 +170 m 2 km
2 summits doable in one day.
The start is at the "Col di Sevi", both are on each side of the pass and cairns are helping to find the tracks. Very easy summits, with absolutely no difficulties. Probably the easiest 2 summits expedition in Corsica.

L'incinosa is a flat summit with a very large pile of rocks on which i could erect my fishing pole.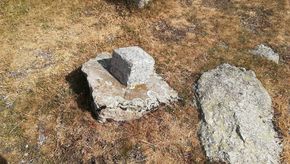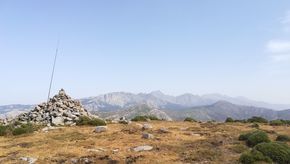 Capu San'Anghuilu has a rocky summit but it's rather easy to find a place for the antenna.