july 5 2019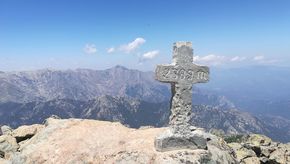 Punta Migliarello TK/TK015 - 2254 m asl - JN42MD81
Monte d'Oro - TK/TK-007 2389 m asl - JN42ND12

Very long hiking if both summits are done the same day !
The start can be done at different places at the "Col de Vizzavona" 1100m and follows the famous GR20. Follow the red/white marks until you reach the pass "Bocca di Muratello" at 2020m asl where you leave the GR20 and aim the summit of "Punta Migliarello" TK-015 azimut SW.
Follow the cairns along the ridge and the summit is easy to reach at 2254 m. The summit is flat and grassy and allows all sort of antennas and even overnighting with a tent.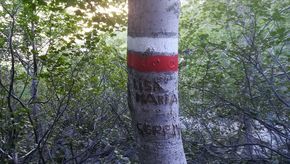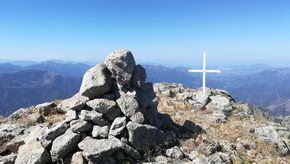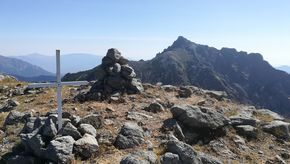 If you're fit enough, you can climb on top of the "Monte d'Oru" TK-007, but be aware that this summit is not as easy to reach and that you will have 3,5 - 4 h to walk to return home from either summit.
Take the same track as outbound until the GR20 hides South and down. Follow the yellow marks which are alpine variants of the GR20.
The summit is a bit tricky to find and needs some climbing which are not easy with a heavy rucksack. The return is even worse !
On the summit, a cross can help to erect an antenna but staying there overnight is probably too risky...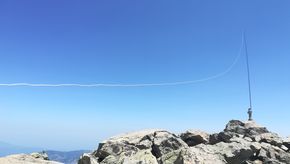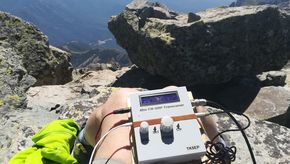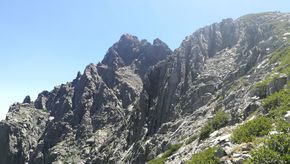 The return is done heading NW (yellow marks and cairns) and you will have to climb down a rather steep rocky corridor, the "Scala". The rest of the hike is easy and you will pass by the Vizzavona railway station and walk back to you starting point.