Details

Last Updated: Monday, 29 December 2014 07:52
Hits: 33664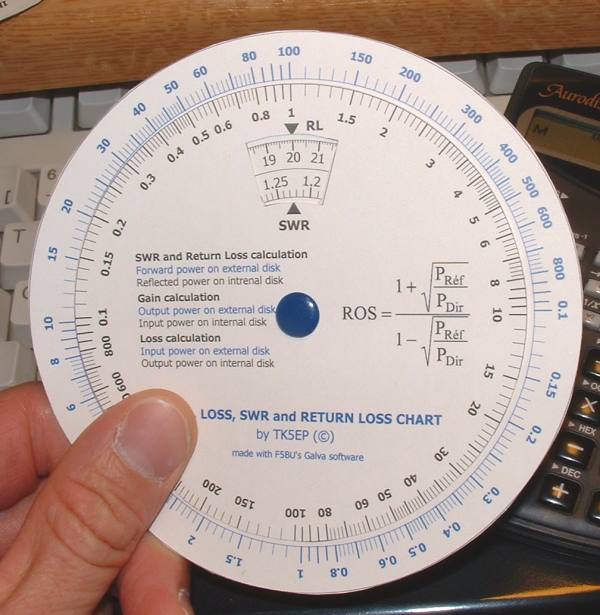 Like me, you probably often needed to calculate a gain, loss or SWR when measuring powers or working on antennas. And when you are on the field, you never have the right calculator or forgot the right formula !
It's a long time i wanted to make a chart that could make me the life easier. I was thinking about a circular chart, but i never found the right tool with which i could do it easily. Until i found the GALVA software written by F5BU.
The result of my thoughts is presented below. This tool can calculate gain, loss, SWR and return loss in a second with enough precision for most amateur works.
The principle is simple, the powers are on 4 decade logarithmic scales, for a 40 dB range. The gain and return loss use the same 40 graduations linear scale and the SWR is a special scale responding to the SWR vs power formula.
To use the chart, you only have to align the 2 powers on 2 concentric disks and you read the result in a small window. There is a short explanation on the disk itself.
Write comment (1 Comment)